Each panel section in the user manager can be collapsed, or expanded. By default they are all expanded...although you may not see anything in a section unless you are overriding the default setting.
When a section is collapsed, it will have the '+' sign to expand it. In my example screenshot, the 'Tunnels' section is expanded.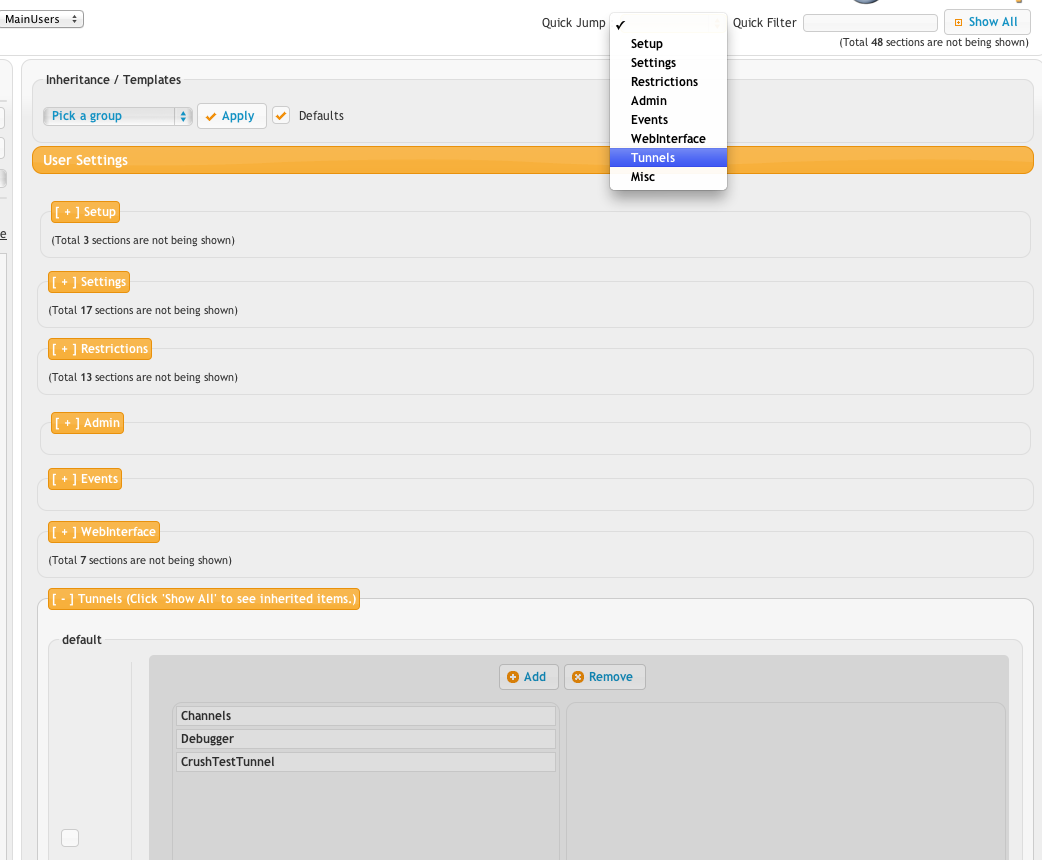 The 'Quick Jump' selection that is selected in the example will quickly jump down to a specific panel, and flash it once to get your attention.
Add new attachment
Only authorized users are allowed to upload new attachments.
List of attachments
| Kind | Attachment Name | Size | Version | Date Modified | Author | Change note |
| --- | --- | --- | --- | --- | --- | --- |
| png | panels.png | 71.4 kB | 3 | 29-Dec-2020 05:25 | Ben Spink | |
G'day (anonymous guest)
Log in