Enterprise Licenses Only#
The Radius plugin lets you validate authentication against a Radius server. This plugin is only enabled for Enterprise users. You can set the authentication type to use, the host information, and port information for the authentication process.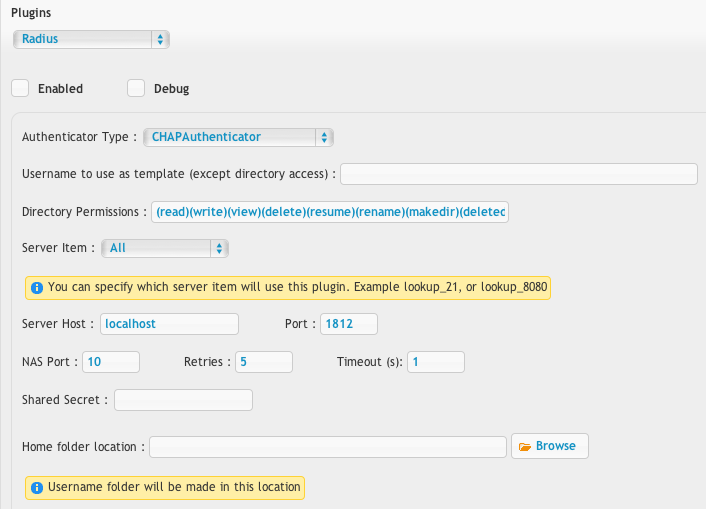 Add new attachment
Only authorized users are allowed to upload new attachments.
List of attachments
| Kind | Attachment Name | Size | Version | Date Modified | Author | Change note |
| --- | --- | --- | --- | --- | --- | --- |
| png | radius.png | 42.9 kB | 1 | 29-Dec-2020 05:25 | Ben Spink | |
G'day (anonymous guest)
Log in