CrushFTP can use PFX keystores directly. IIS can export to a PFX keystore and Crush can then use that keystore.
Follow these steps to export your certificate chain from IIS into a keystore. These instructions are essentially the same for IIS 6.5 to IIS 10.
1.) Add the "Certificates" snap-in to your console management.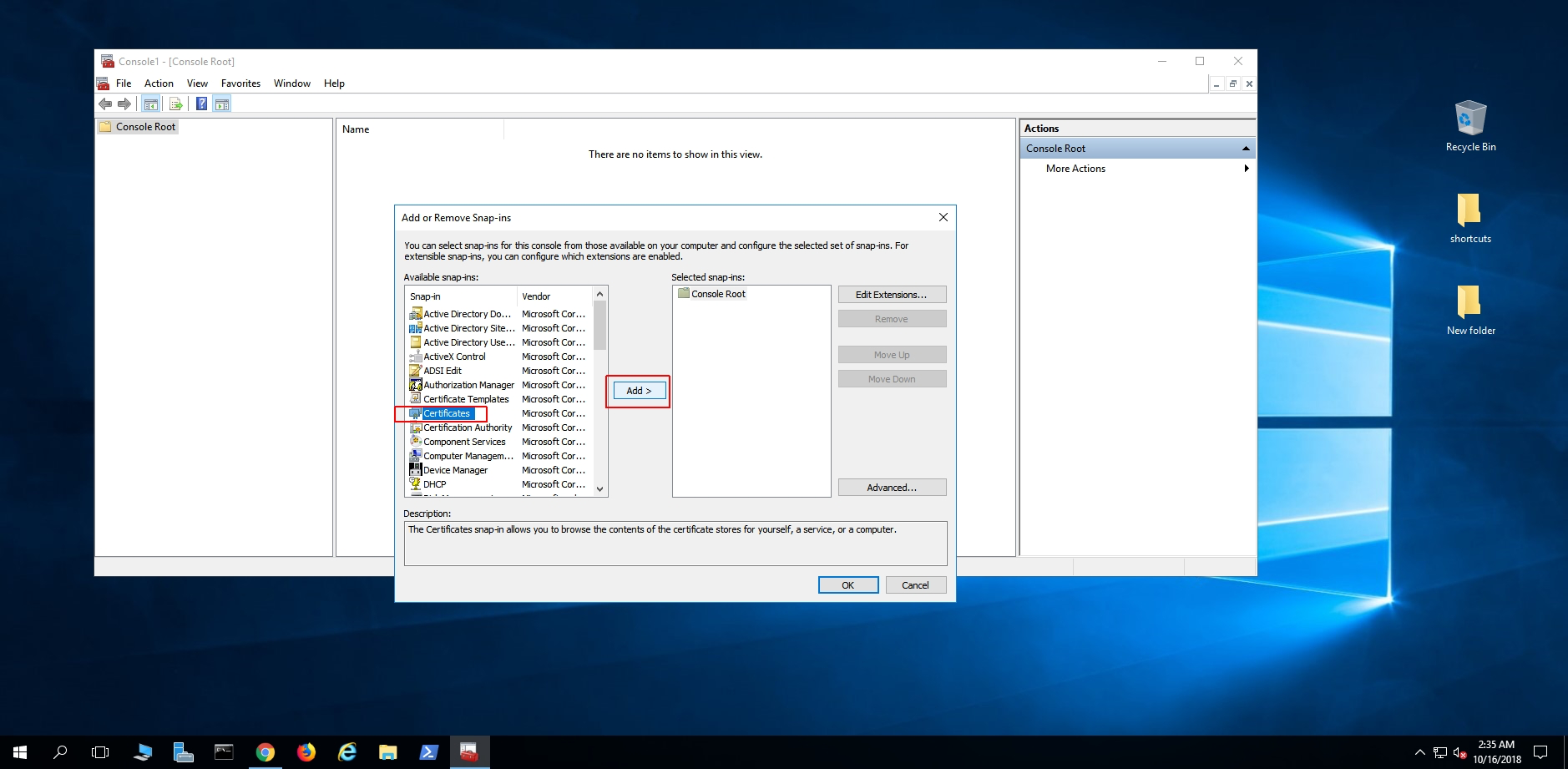 Add new attachment
Only authorized users are allowed to upload new attachments.
List of attachments
«
This particular version was published on 29-Dec-2020 05:25 by Ben Spink.
G'day (anonymous guest)
Log in