The HomeDirectory plugin allows you to make users and not give them access to any specific home folder. The first time the user logs in, the HomeDirectory will generate a home folder for the user, and assign them access to the folder as defined here in the plugin.
You can have the plugin even apply a specific timestamp onto the generated home directory for tracking purposes.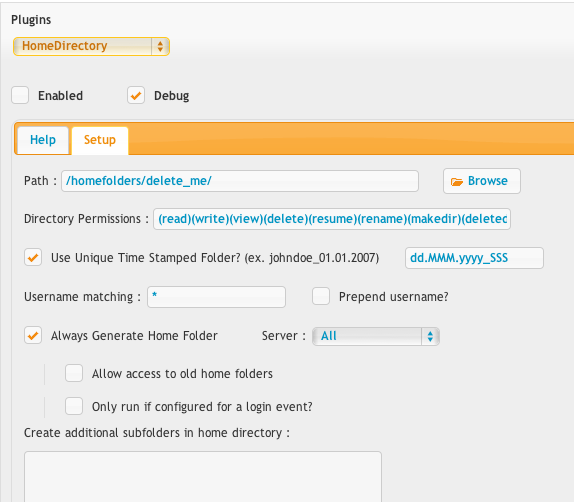 Add new attachment
Only authorized users are allowed to upload new attachments.
List of attachments
| Kind | Attachment Name | Size | Version | Date Modified | Author | Change note |
| --- | --- | --- | --- | --- | --- | --- |
| png | homedirectory.png | 44.2 kB | 2 | 25-Oct-2018 04:31 | Ben Spink | |
G'day (anonymous guest)
Log in